All the participants will be housed in The LUIGANS Spa & Resort that also provides the conference facilities for the lectures and discussion sessions (except at weekends when the lectures and discussion sessions will be held at Kyushu university in downtown Fukuoka).
Students will share twin or triple rooms with toilets and shower rooms. Breakfast, lunch and evening meals will be served in the restaurant of the hotel. There is a bar where participants will be able to purchase drinks in the evenings.
The Organisers will assign students to rooms, mixing participants of different nationalities with a view to promoting cultural exchanges between them.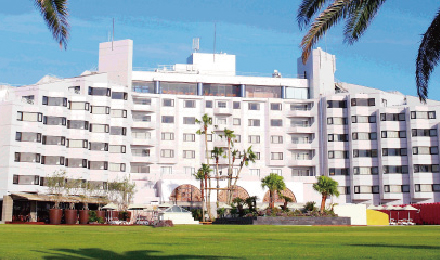 Each room is equipped with shampoo, hair conditioner, hair dryer, body shampoo, body lotion, and towels along with wireless LAN Internet access.